Carol's Angel Photo Gallery
This gallery comprises four collections of photographs by Stephanie Abiva that were taken during the production of the video, and provides some valuable perspectives on the performers and the production team.
Photographer Stephanie Abiva met Artistic Director Mary Sofianos on the first night of the BioActiveBridging production. At the suggestion of Stephanie's brother MJ, then a senior at Lehman College, Stephanie came to take pictures during the video production. Stephanie also provided key input to Mary as she made certain choices for the Carol's Angel project, helping create a cohesive look for the film, as may be seen in the photographs presented in this Photo Gallery.
Photo Collections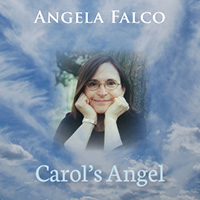 Carol's Angel
A moving instrumental tribute to a dear friend, now departed.
Visit CD-Baby to listen to the track and purchase the song.