Carol's Angel Project Team
The Carol's Angel video project involved a large number of participants, and while we cannot credit all of them individuallly, we would like to recognize a few key contributors.
---
Stephanie & MJ Abiva
Olympia Minichino & Mary Sofianos
Chance Meeting Collective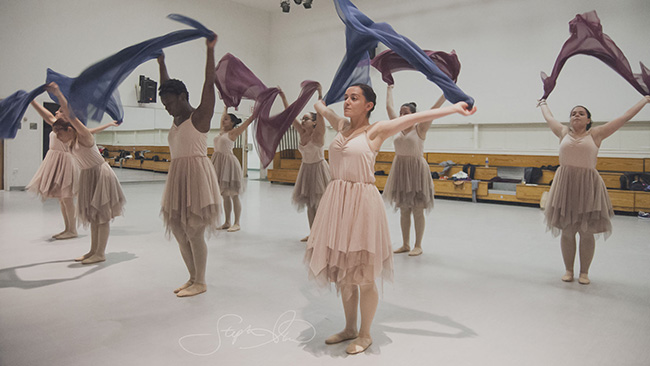 Chance Meeting Collective
Photographer Stephanie Abiva met Artistic Director Mary Sofianos on the first night of the BioActiveBridging production. At the suggestion of Stephanie's brother MJ, then a senior at Lehman College, Stephanie came to take pictures during the video production. Stephanie also provided key input to Mary as she made certain choices for the Carol's Angel project, helping create a cohesive look for the film, as may be seen in the photographs presented in this Photo Gallery.
---
MJ Abiva, Film Director for the "Carol's Angel" video is currently a senior at Lehman College, Bronx, NY. He expects to graduate with a degree in multimedia studies with a focus in film, and hopes to direct and create future films focused on dance and performers.
---
Artistic Director Mary Sofianos has known makeup artist Olympia Minichino since she was born, as she's become an adopted member of the Minichino family for over 20 years. Olympia has done makeup for Mary on many occasions and for numerous shows. Olympia is extremely knowledgable and passionate about her craft and currently works for Benefit Cosmetics in Rye, NY.
---
In 2012, musicians Nanette Garcia and Maurice Minichino invited Mary Sofianos to choreograph and dance for their annual Fall Concert at the Talking Arts Foundation in Yorktown Heights, NY. Alongside Brittany Grier and Starr Montalvo, Mary formed Chance Meeting Collective, paying homage to the music of Skin Against Metal.

Over the next few years, Chance Meeting Collective grew and the company continued to collaborate with Nanette and Maurice. In 2014, they worked together to pair live music and dance performance, which resulted in the music video "Perfect Radioactive Storm."

During her last semester at Lehman College, while dancing at the school's concert, Mary met Multimedia Studies Major, MJ Abiva. In the summer of 2014, MJ filmed "BioActiveBridging" for the company, and Stephanie Abiva was the photographer for the project.

Upon graduating Mary was afforded the opportunity to choreograph a music video for the song "Carol's Angel" by musician/composer, Angela Falco from Philadelphia, PA. Chance Meeting Collective once again reunited with a talented cast of dancers that Mary met at Lehman College.
Along with filmmaker MJ, they worked together to realize Angela's vision for the video.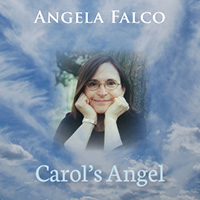 Carol's Angel
A moving instrumental tribute to a dear friend, now departed.
Visit CD-Baby to listen to the track and purchase the song.