Carol's Angel Videos
These two videos were produced in support of Angela's musical tribute to her dear friend Carol. The first is a music video featuring an original dance performance, and the other is a behind-the scenes video providing insight into the creation process.
Music Video
A collaboration with Artistic Director Mary Sofianos and Video Director MJ Abiva, featuring the Chance Meeting Collective dance troup at Untermeyer Park, in Yonkers, NY.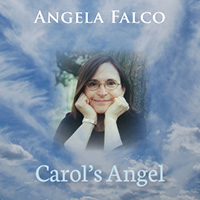 Carol's Angel
A moving instrumental tribute to a dear friend, now departed.
Visit CD-Baby to listen to the track and purchase the song.